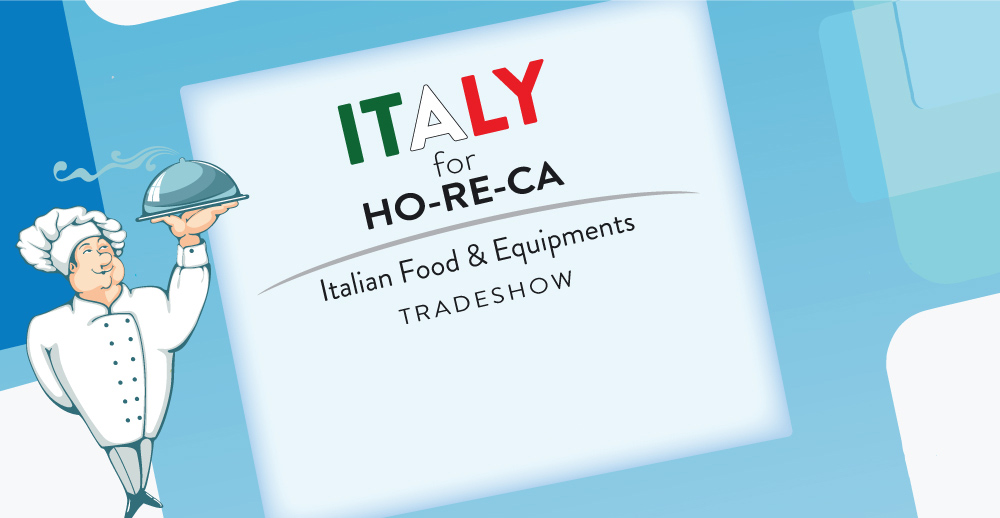 Italian Food & Equipments TRADESHOW
D.M.P. SRL promoter and organizer of the international professional event LEVANTE PROF in Bari (Italy), and editor of the industry magazine "Panicazione & Pasticceria" informs that the first edition of ITALY FOR HO-RE-CA is scheduled for November 10-13, 2022. It is an event dedicated to the bread-baking, pastry, gelato, pizza, foodservice and hospitality industries, and Italian companies specializing in machinery, equipment, raw ingredients, semifinished products, finished products, and furnishings will be participating.

The event reserved for sector operators in the Balkans, will take place in Tirana (Albania) in the strategic structure of Expo City, only 6 km away from the International Airport, the usual stopover for the most important low cost airlines with daily connections from all over Europe.

ITALY FOR HO-RE-CAwas born with the aim to develop new commercial opportunities for companies that want to enter into a dynamically and rapidly evolving market which operates mainly in the field of tourist accommodations.
The event will be advertised by a massive publicity campaign (TV, radio, press, industry magazines and on all social media) to promote the fair in all the countries in the Balkan area.
D.M.P. SRL can provide support upon request for the handling of paperwork and customs.