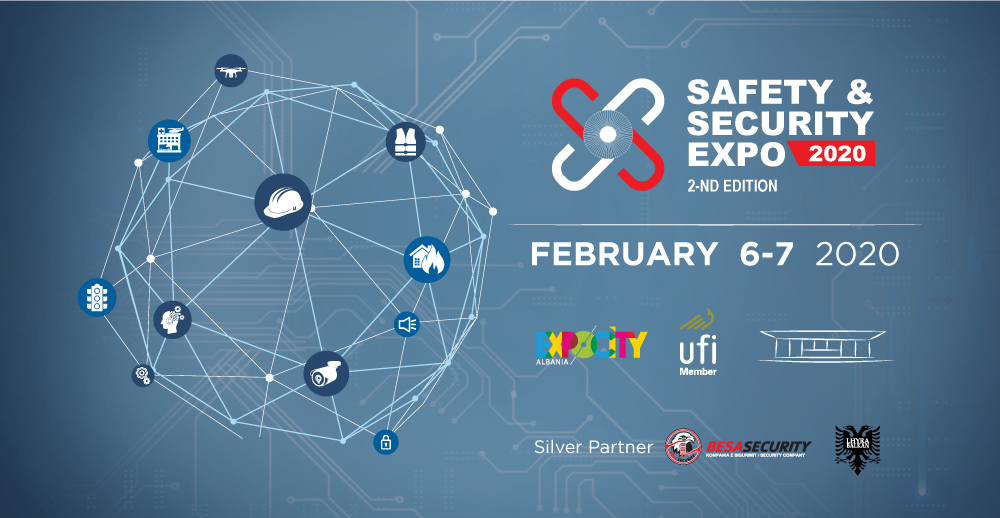 The "Safety & Security Expo 2020" Fair comes in this Second Edition at Expocity Albania, on February 6-7, 2020.
Expocity Albania aims to create a platform that will present a variety of the latest security products and services, with numerous participants from across the country, region and beyond. The event will create a bridge of communication between various entities, which will expose and promote the latest trends of their products and services, as well as the institutions and societies, for which security is one of the key elements in development and well-being, thus creating demand-supply links and numerous opportunities for cooperation between them in the future.
The 2nd edition, "Safety & Security Expo 2020" will bring together representatives of the public and private sectors, Albanian and foreign, as well as security experts, who will share and review ideas and look into sector development opportunities, as well as the latest market trends.
In a constantly evolving and indispensable society such as Albanian society, security remains an ever-increasing need, but not only, the demand for security is essential and the need for it is constantly increasing at home and in the region. This is due to increased security concerns such as: possible attacks on public and private institutions including, commercial buildings, airports, shopping malls, manufacturing plants, banks, oil and gas industries, commercial offices, residences, etc. Furthermore, the constant progress of quality and standard of living in our country, has led to an increase in the demand to feel safe in all directions, including: urban safety, occupational safety and health, insurance and family health, etc.