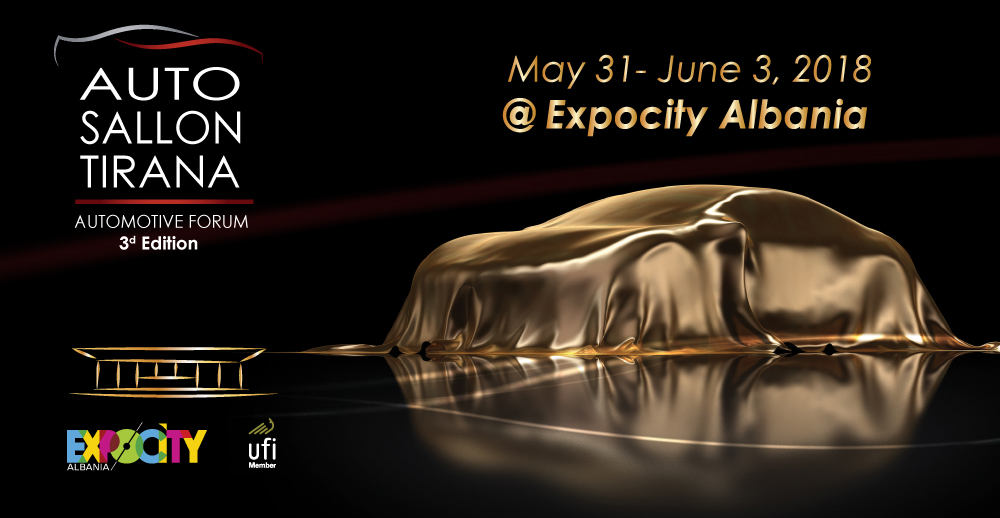 Expocity Albania organizes the third edition of the annual car event in Albania, Auto Salon Tirana 2018 and Automotive Forum, from May 31st to June 3rd.
After two successful editions, it proves that it is the most important event of the car field in Albania organized by the private sector.
This fair offers a platform, known, tested and accepted by the actors in this field, which makes visible, tangible and well-known design and parameters of the latest car models, modern technology of accessories, trends and innovations, as well as discussions on the problems of this industry in Albania but not only, and presentations of the latest experiences.
Throughout the fair, exhibition, meetings and forums are accompanied by a varied celebration extending over time and space, such as:
Test drive with the latest models.
Live Concerts.
Car Wash – Entertainment Show.
Go-Cart Races, suitable for all ages.
Virtual Race Gaming.
Educational games for children.
Petitions to gain certain discounts from participating brands.
Petitions for other awards.